The Bosch induction cook top offers you all the benefits that the traditional cook top is unable to provide. Conventional coil-burners cannot quite get the same level of accuracy or efficiency – and therefore most people who are either professional or amateur chefs actually prefer induction cook tops.
Now there are many reasons for going for induction cook tops – anyone who has been into induction cooking will know the benefits. So that's not the focus here. Instead, we will focus on one particular product – one that has not only made it to the list of top induction cook tops, but is also one of the most looked up cook tops ever.
Yes, you guessed correctly – we are indeed speaking of the –
                                                                  From the House of Bosch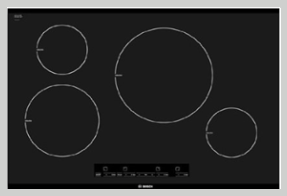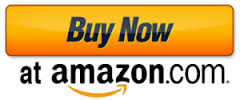 So let's start with the reasons why you will WANT to bring this Bosch home…
Let us begin with the sleekness – because that is the feature that will catch your eye for sure – especially if you have a sleek kitchen. The unit will not take up much space and will look great in any modern kitchen.
You already know that the induction cook tops need special induction enabled cookware. And unless you have a pan that's of the right make, the burner won't turn on. Now here's taking this feature to the next level – the PotSense feature. What this does is automatically adjusts the burner size to the size of the pan.
The burner placements are also quite unique – not only do you have 4 burners – they are adjusted such that you can easily maneuver to the big burner even if there's something on the small burner in front.
Now you are no stranger to timed cook tops – but this one lets you set the timer for each of the burners individually. So if the milk boils first and the broth on the front burner takes more time – you can still rest easy…nothing will get overcooked or spilt. And the alarm lets you know that the milk or water is about to boil and spill over so you can get to the burner in time and avoid any nasty spills or messy cleanups later.
This cooktop also comes with a child safety lock that ensures that no kid is hurt for being too curious. Also, the body is just warm to the touch, so goodbye scary burns while cooking!
And we spoke nothing of the praises that most customers have spoken for the Bosch 300, so let's take a look at what they have to say…
And here are some of the facts we found in the various reviews left by customers:
Firstly, there probably is a moisture detecting technology built into the cooktop. As a customer stated, any spilled water on the cooktop caused it to shut off automatically. Thus virtually avoiding any accidental hazards. Now that is a big plus – and one that you may not find on most such induction cooktops.
While the initial cost may seem a little high for some, if customer testimonials are anything to go by, the overall savings are much higher at the end of a period of time. Since this is very electricity efficient and you  up spending less on electricity than you would on gas for the same amount of cooking!
There is always the other factor – Bosch is a standard in themselves. And many people seemed to make the high investment based quite a bit on that name. And almost all of them said that it was no disappointment. In fact, it was well worth the expense.
The space requirement under this is actually quite low – so when you are switching from most other conventional cooktops to this one, you will most likely have some place leftover underneath. And you can use this space productively by installing a drawer here! Some customers actually did this with positive results.
Unlike other such cooktops, there is more flexibility so far as matching cookware size with cooktop size with this one too. This is also something a customer said from experience. And this must come as good news to anyone wanting to invest in one. Since now your cooking options are greater!
So the general say about this Bosch is–it is too good to not consider! And once you get down to seriously looking it up, we can assure you that there are very very few units that will come as close to this Bosch – and we aren't the ones saying that – customers from all over the world are…
Therefore, if you're taking the plunge and getting Induction –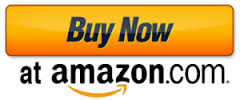 Because Nothing Else Will Measure Up To The Bosch Experience!  



Summary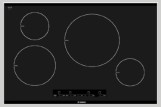 Article Name
Why Would You Bring Home The Bosch Induction Cook Top?
Description
Looking for reasons why you should get the Bosch? Don't worry, we tell you exactly why this unit is THE ONE TO GET!
Author