Many homes today convert to induction cooking due to the long line of advantages they bring. Aside from instant and precise heat adjustment, at most 84% of energy used during cooking is being utilized. The stovetop also stays cool thereby, safety is topnotch. Other perks such as ease of installation, adaptability, ubiquity of electric source, and ease of clean-up are also some of the reasons why people choose induction cooking than the rest. One of its drawbacks, however, is the limited cookware like stainless steel pots and pans based cookware to be used.

Induction Cookware Requirements

When buying cookware for induction cooking, some of the important features to consider are durability, heat conductivity, reactivity to cooking elements, maintenance, and of course, price. It is important to assume that some metals conduct heat faster than others and some are also more expensive. Copper cookware, for instance, may conduct heat but the price can be too steep. Others may be great in terms of heat conduction and price but react to certain foods like acidic dishes.

Why Stainless Steel Pots and Pans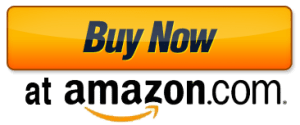 Why buy the best stainless steel pots and pans for induction cooking? When it comes to induction cooking, stainless steel pots and pans like the Chefs Professional 17-piece set featured above is considered to be the best cookware to use. This is for the fact that magnetic-based material allows faster and more efficient transfer of electric energy from a built-in wire coil via induction into the cooking vessel.

Aside from heat conductivity, stainless steel pots and pans are also known for their durability. They don't break and don't easily get deformed even in extreme heat conditions. This type of cookware also features utmost resistance to scratches, stains and warps making it easier to clean and store.

When choosing stainless steel pots and pans, it is important to determine its content. Be reminded that amid all its astounding features, it is still an alloy thus, you need to choose a high grade one, preferably with an 18/10 or higher grade. It must also have an aluminum or copper core for even heating conduction. As much as possible, go for oven-safe stainless steel pots and pans for ease of transfer from stovetop to oven when cooking meals that require such arrangement. Heat-resistant and anti-slip handles are also a must to ensure safety when cooking.

Chef's Star Professional Grade Stainless Steel Pots and Pans Cookware Set

When it comes to induction-cooking friendly stainless steel cookware, this 17-piece set from Chef's Star truly made it through the cut. Made from 18/10 commercial grade stainless steel, it also comes with an impact-bonded aluminum core for better heat conduction. Each pot and pan have ergonomically-shaped handles with anti-slip satin finish totally riveted to the pan to ensure ultimate durability.

The Chef's Star 17-piece stainless steel pots and pans can be used not just in induction stovetops but also on various other cooking surfaces running on electric, gas, or infrared. It is also oven-safe making it easier to prepare dishes that require baking as a finishing touch. It is also freezer-safe thus, making it convenient to store prepared food with ease. This set can also be cleaned via dishwasher.

Each set contains the following:
6-inch saucepan with lid
7-inch saucepan with lid
9-inch casserole with lid
9.5-inch stockpot with lid
8-inch frying pan
9.5-inch frying pan
11-inch sauté pan with helper and lid
9.5-inch boiler basket
9.5-inch steamer basket
3 piece kitchen tools: spoon, slotted spatula and 2-pronged fork
A great cookware set for induction cooking, it is no wonder
reviews
from actual users have continually recommended this set. Buy authentic from
Amazon
. This makes great housewarming gift or as a newlyweds gift set.
What's Cooking?
Considering important features and budget, stainless steel pots and pans like the
Chef's Star Professional Grade Stainless Steel Pots and Pans Cookware Set
are truly commendable. Do take time when choosing a cookware for your induction stovetop. Buy in sets to enjoy more benefits. In everything else, always follow manufacturer's instruction to increase life expectancy of your cooking set.
Summary
Reviewer
Review Date
Reviewed Item
Chef's Star Professional Grade Stainless Steel Pots and Pans Cookware Set
Author Rating